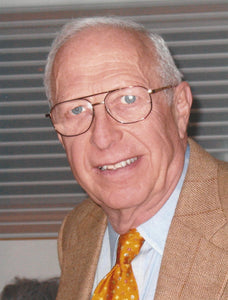 My Family Record Book Harris N. Rosen 2015
$1595

$15.95

Save $3
Tax included.
Shipping
calculated at checkout.
---
---
I wrote this book to allow me to have peace of mind. And to help you have it, too.
When I retired some years ago, I had newly-found time. Whe people asked, "So how do you keep busy these days?" I told them of my project: writing a informational guide for my wife. For the past few decades my wife and I have done our best to protect each other and provide a good lfie for ourselves, our family and our community. As it turns out, she is the social director, cook extraordinaire, arbiter of good taste, and of course, my best friend.
My roles?  The keeper of the records, the one who handles our finances and the one who maintains our house, including its appliances. And a happy and rewarding relationship it is.
But I started thinking, who will handle all these things if I weren't around? How would my wife and children know about the health insurance, service contracts for household things, unpaid and paid bills, and right on down the line to what items I want my children to have and what treasures we may have in art and collectibles.
From the sublime to the critically important - we can have peace of mind in knowing a completed Record Book will give that peace of mind to those we love, too.